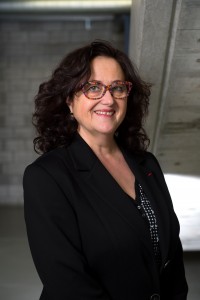 The Swiss Cybersecurity Advisory and Research Group (SCARG) is a competence centre created by Professor Solange Ghernaouti of the University of Lausanne.
It offers strategic and practical advice, targeted research, and detailed education in a variety of fields related to Cyberrisks, Cybersecurity, Cybercrime, Cyberdefence, Cyberconflicts, Cyberpower and Cyberresilience related issues.
Drawing upon many years of academic research and publication, of undergraduate and postgraduate teaching activities, and of consulting work with governmental institutions, international organisations and private corporations, the group's specific areas of research and expertise are based on a transdisciplinary approach taking into consideration political, economical, managerial, technical, legal and social dimensions of security and risks governance.
ICT security governance
Cybersecurity strategies and policies
Risk and information security management
ICT security Audit
Complex Cyberrisks
Crisis management and Business continuity
Technical, procedural, organizational and legal measures
Cybercrime investigation
Computer forensics
Policies, procedures, measures, competences
Private / Public cooperation

Cyberstrategy
National security and public safety
Cyberspace stability and Cyberpeace
Cyberdiplomacy
Information war and cyberwar
Confidence building measures
National and international collaboration
Technocivilisation
Privacy issues
Geolocalisation, ICT and services uses and misuses
Human rights and dignity in cyberspace
Philosophical and cultural challenges